That's right, someone has to claim who makes and has the best bagels on the strip. However you wish to award the best bagel, they at RR prefer it simply as the "Real Bagels." Welcome to Rosemary RockSalt.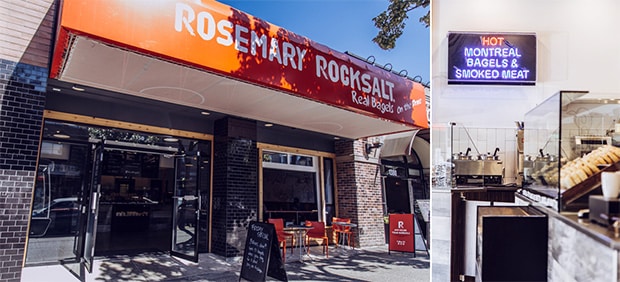 Their guests often tell them that their bagels are unlike anything they've ever tasted. That's because Rosemary Rocksalt bagelry makes only REAL bagels, Montreal-style, synonymous to its origins.  The front counter boldly reads "Sweeter, Chewier, and Heartier.  They have 10 types of bagels to choose from.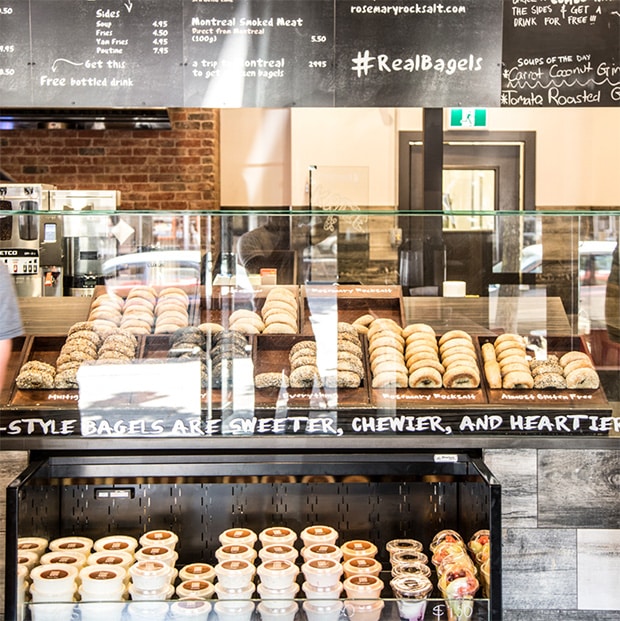 From their website, they explain what makes it so…
STEP 1: Boil the bagels in honey water
STEP 2: Bake the bagels in a stone-hearth, open-flame oven which makes the outer layer of the bagel crispy
STEP 3: Toss the bagels into the bagel chute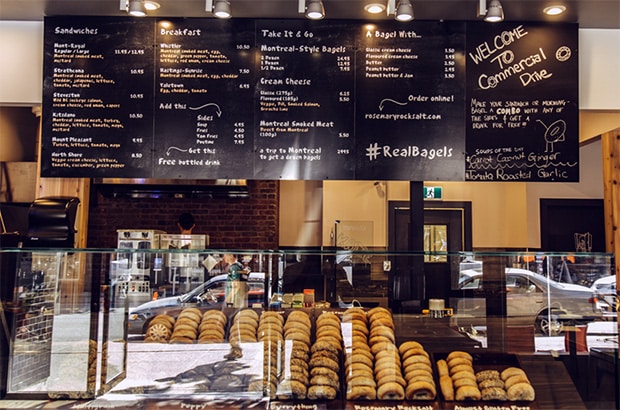 Their sandwiches, quite fittingly are named after the different regions of the Lower Mainland.  Being in the west coast, we just had to try the "Steveston," which their version of the traditional "Lox" which consists of brined salmon, cream cheese, red onion, and capers. All on top of their signature RR bagel.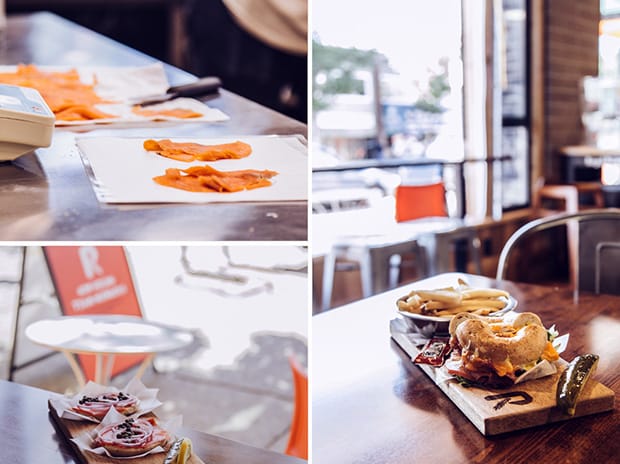 Needless to say, everything they claim is true. Every taste and bite is delectable. A big part is the freshness of the ingredients. They have perfected the bagel and its versatility in comfort food.  Although we did not get a chance to try the smoked meat variety, just looking at it coming from the kitchen is enough to warrant a visit back. Their spacious location is bright and clean with a cute mural depicting The Drive culture.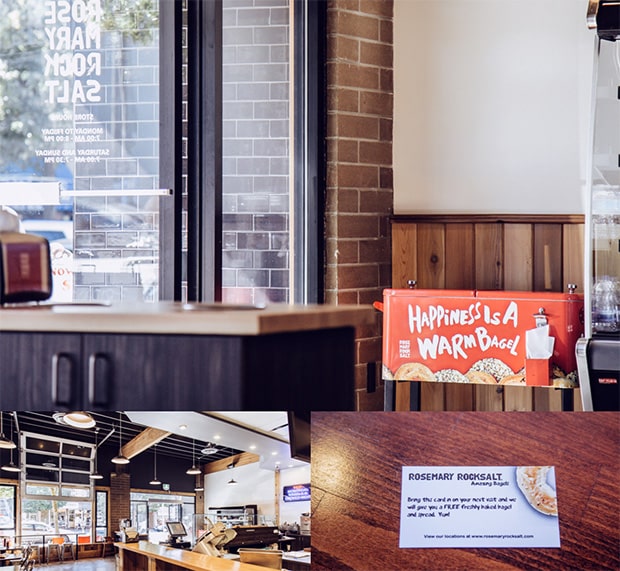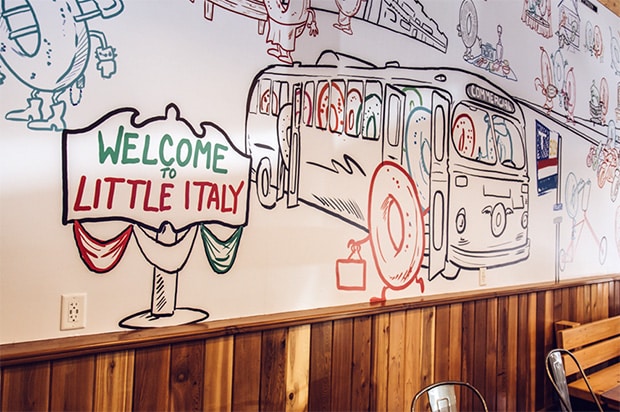 Published Aug 06, 2017 | Writer Alfonso Arnold