If Poutine is your thing, look no further than Belgian Fries 'On the Drive'! It's sure to be your little slice of heaven.
Situated at the corner of 3rd Avenue and Commercial since 1999, Ali Faghani took over the operation four years later and expanded not only the premises, but the menu as well.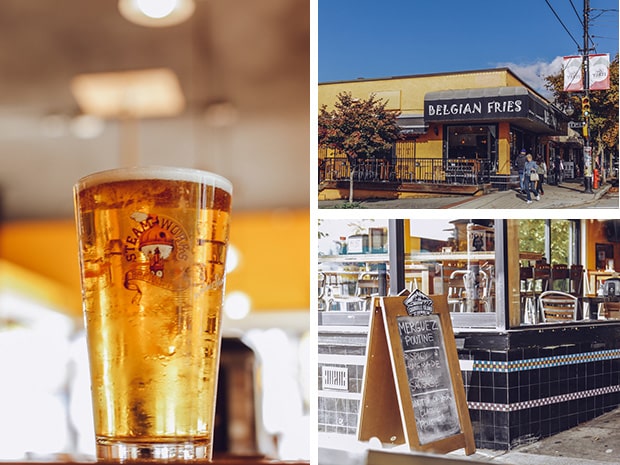 "We're really known for our Poutines'," he says of the ironic French Canadian fare.
"We have sixteen different varieties with the most popular being the 'Divine', which is handmade Pulled Pork and then the 'Tunisian' with Spicy Lamb Sausage."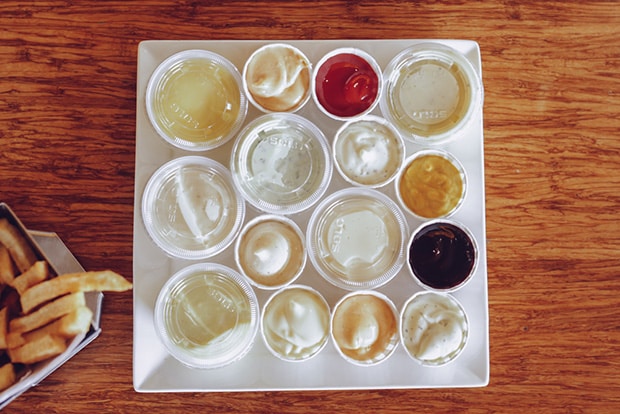 But don't let the name fool you. Belgian Fries has a menu that includes fresh-made Burgers, Fish and Chips, Sandwiches and of course their signature dish: Belgian Fries; blanched, fried in Vegetable Oil, tossed, seasoned and served in cones; accompanied by a variety of dipping sauces.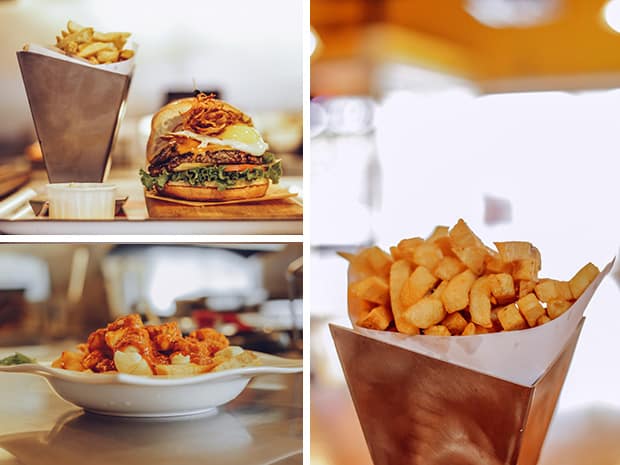 Additionally, Belgian Fries offer a great selection of beers as well; with ten on tap and another twenty by the bottle, along with two daily happy hours: 2:00-5:30 and again from 8:30-close every Monday to Friday.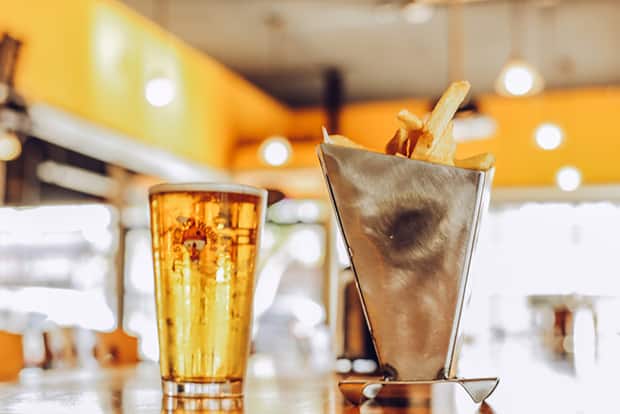 "Traditionally, Commercial Drive offers a great variety of food because of the ethnic background of the area," says Faghani.
"As far as food goes, this really is the main core of Vancouver with tons of choices."
With seating for 80 inside and a great elevated side patio that accommodates 25, Belgian Fries is a great place to eat, sip and just chill 'On the Drive'.
Belgian Fries – 1885 Commercial Drive, Vancouver, BC
Recommended dishes:
Poutine' – enough said!
Written by joeleary@telus.net www.joeleary.ca
www.twitter.com/reallyjoeleary www.instagram.com/joeleary
Published Oct 23, 2017 | Writer Joe Leary