East Van Inc. offers a variety of services including, tattoos, piercings, laser removal and East Van Cross merchandise. Owner Rocco Dipopolo is quite proud of his east van boutique. Along with its primary tattoo concept, the store is adorned with tons of East Van merchandise.
Shirts, hats, hoodies, tights, and jewelry for men, women, toddlers, you name it.  Oh, and there's even umbrellas. You see, Rocco owns the copyright and trademark for the East Van cross logo.  The history of the cross, the Eastside, and the art all embodied inside his store.
Now when it comes to tattoos, there are also a lot of options when it comes to artists and custom designs.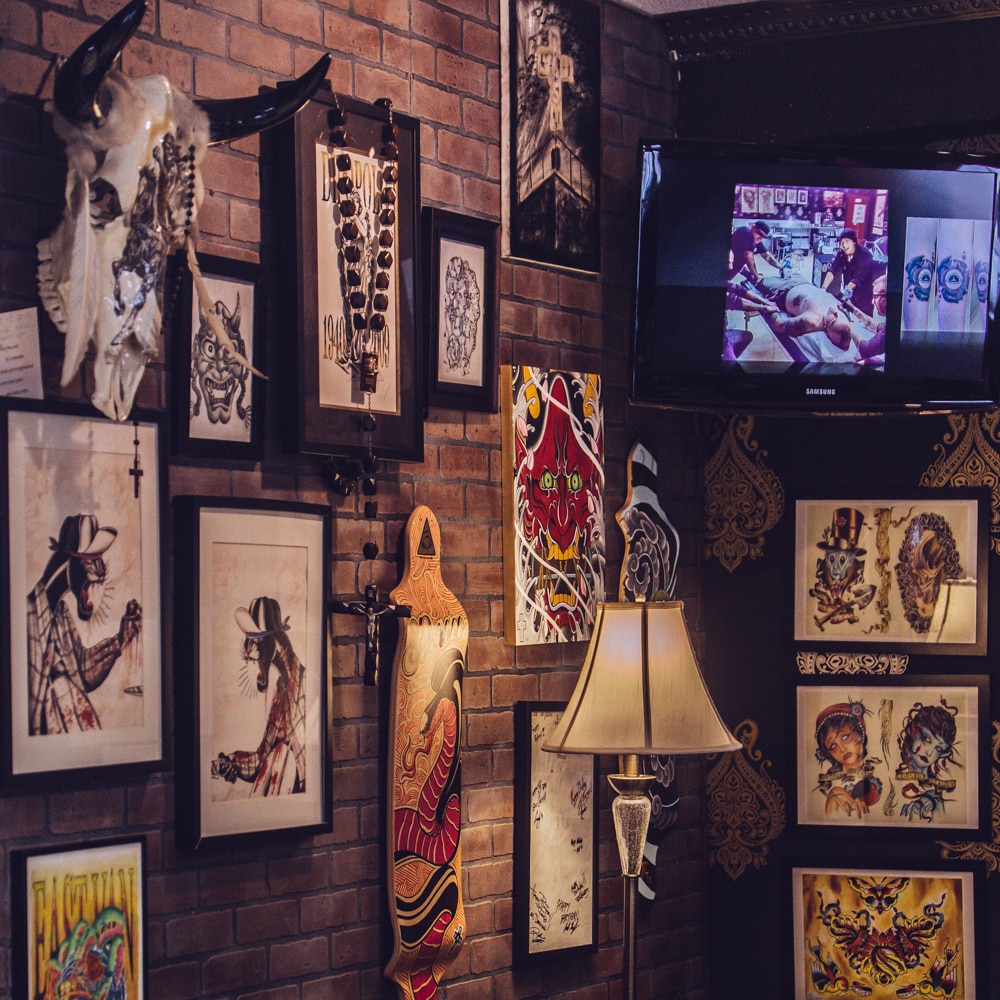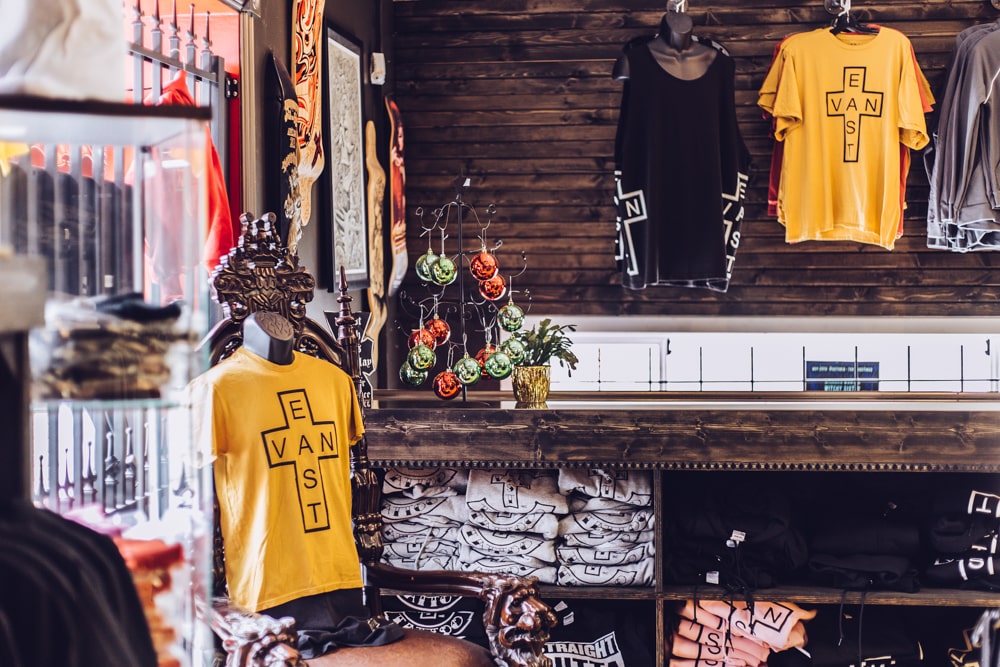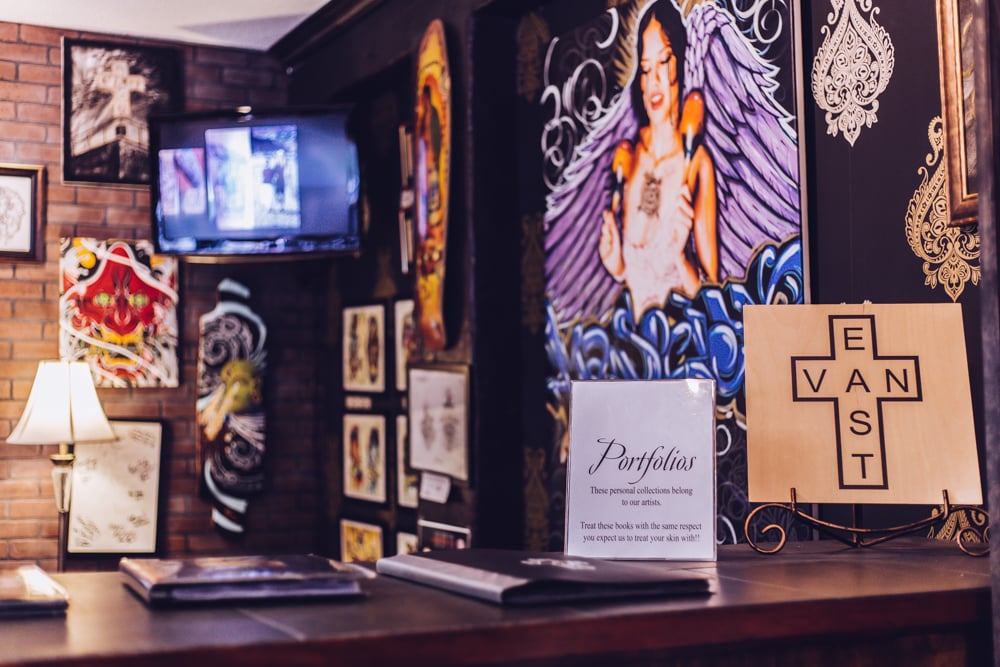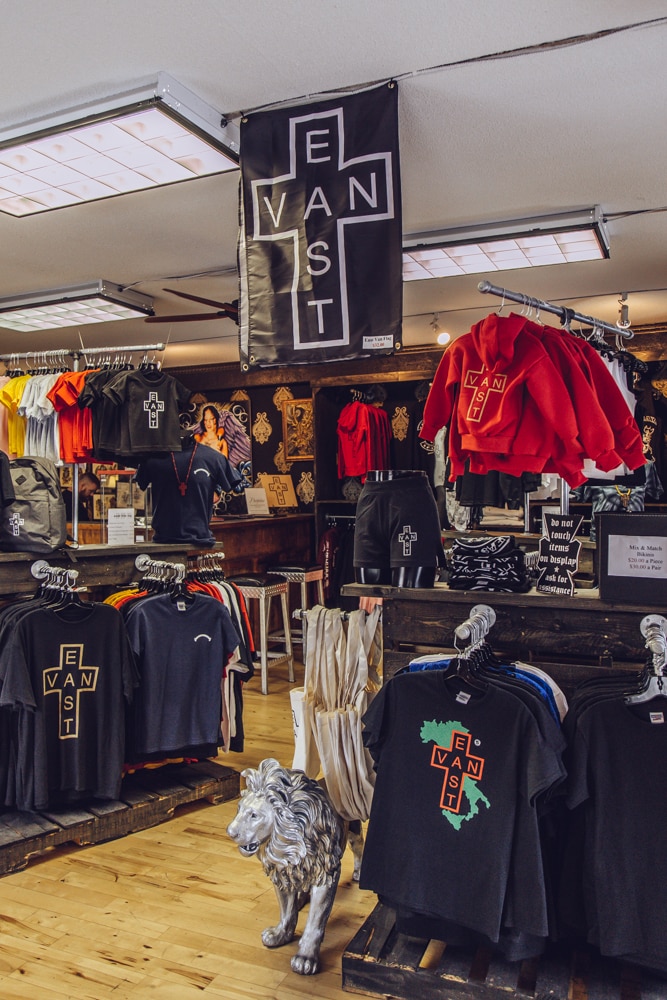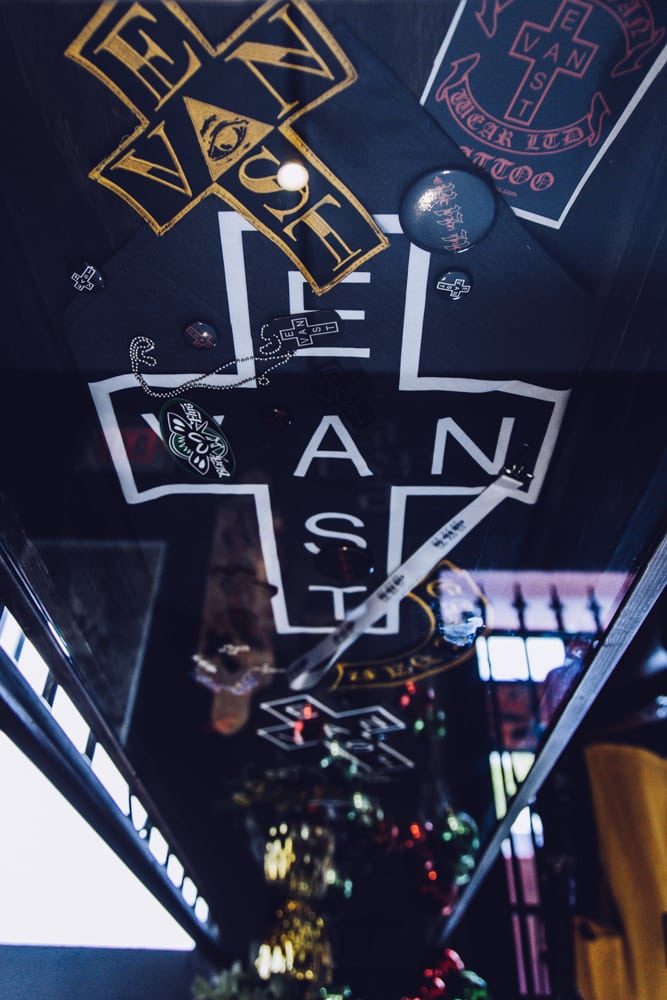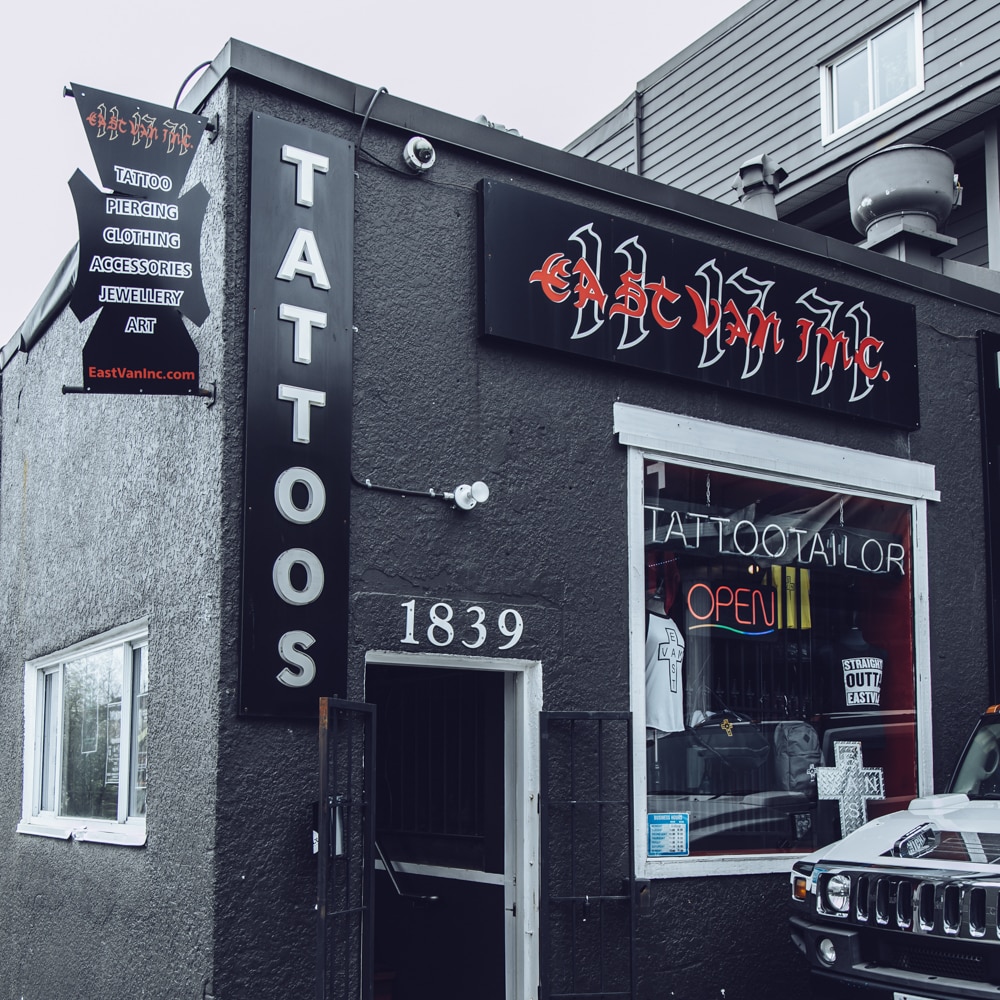 Whether you are wishing to have a tattoo or piercing done, it is always a good idea to drop by the shop, have a look at the portfolios of the artists and ask any questions about having a service completed. You definitely want to know how soon you can get in, how long it will take, and how much it costs.
Designs can be very tedious and complex so it's good to get a consultation. And while you're there, support the East Van community and get some merch. There is so much to choose from!
East Van Inc. is located at 1839 Commercial Drive.