On the corner of Grant and Commercial is literally the heart of Vancouver's own Little Italy. What unveiled in March is a beautifully designed and renovated Sopra Sotto Pizzeria that now stands on the southeast corner, a business formerly known to many as Café Roma. Generations of Italians and soccer fans remember this corner as the "go to" place to catch and celebrate a FIFA or World Cup match. Although it certainly doesn't look anything like a sports bar today, it's all akin to it's history, memories, and respect synonymous to The Drive community, notes Janine S.(who is our SS host) upon our visit.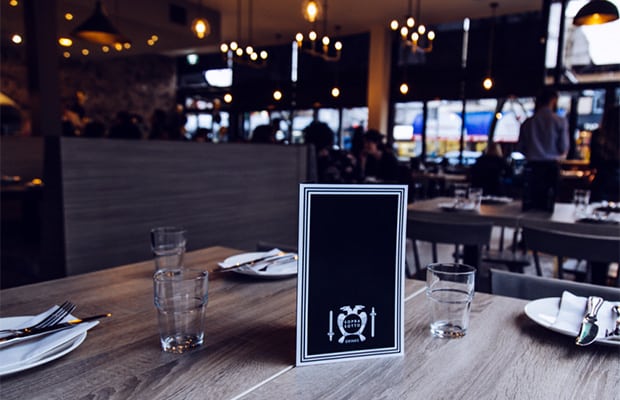 Hence the name Sopra Sotto which was the first question to ask regarding the unique moniker, and it's logo, which is derived from the "Ace of Denari" Italian playing card. The name Sopra Sotto simply means "up and down" and you can reference it to anything that happens in life. It makes sense on their behalf since there were a few challenges (ups and downs) that took an immense year and a half of renovations. While renovating the contemporary space, they met (ironically on The Drive) Enrico Fratoni, who would eventually become their appointed Executive Chef!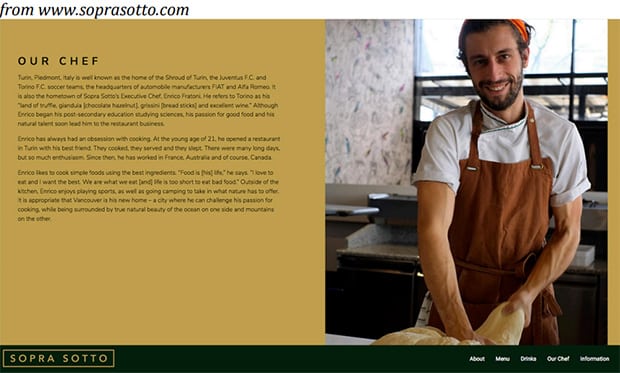 "The restaurant is our tribute to both the neighbourhood that helped raise us and the simple, yet natural food that nourished us at home."
Sopra Sotto follows a great trend in restaurants that we see today in what is known as the "slow food" movement, shying away from large menus, focusing more on their craftsmanship and quality of their ingredients. Including even their décor, they do their best to shop to and from their own neighborhood. A mindful business model that many businesses and patrons favour, sustaining a greater social and economic benefit to our community!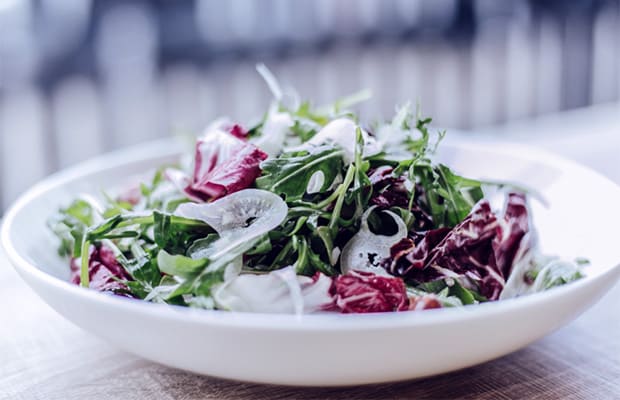 Their menu has an array of traditionally made pizzas and pastas complimented with a rich assortment of antipasti, salads, and savory desserts. The "Amalfi" pizza smothered in local herbs and vegetables, with carefully placed anchovies is a perfect choice when ordering a medley of entrees and starters. Just like Nonna used to make it, the dough has been prepped in advance to reach its full growth cycle, prior to going into the wood fire oven.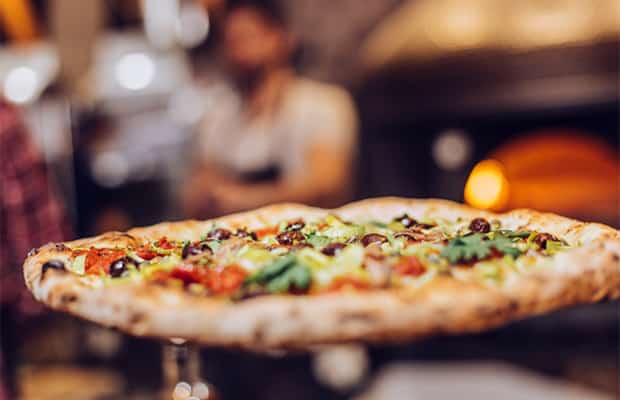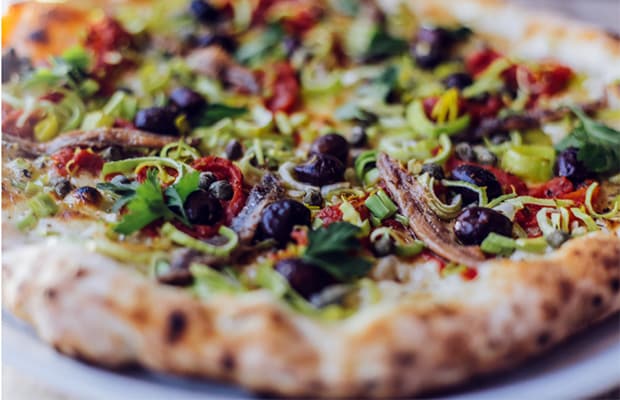 The meat pasta dish "Chitarrine Al Ragù" looks simple in presentation but it definitely pays homage to its traditional taste, a process of being slow cooked and simmered.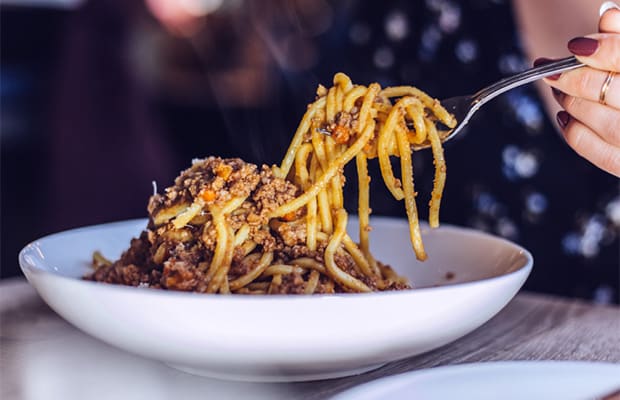 It's important to add that in North America, we view Italian pasta sauces like the Bolognese. as being a thick tomato sauce which can be heavy and if processed, can be even be unhealthy and bland. Sopra Sotto creates it traditionally, made fresh with extruded pasta, which gives a
unique texture.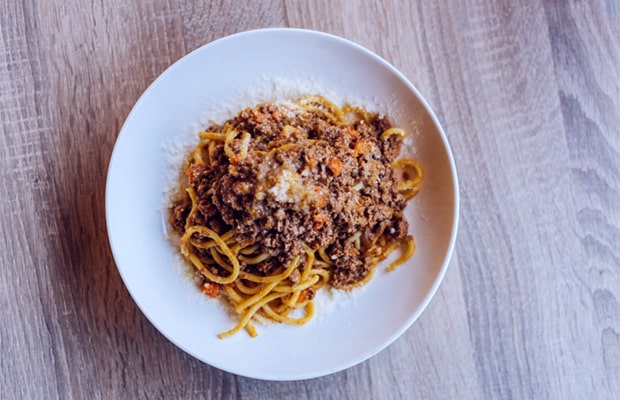 When cooked thus allows the natural ingredients to coat and flavor each strand, unlike stereotypical sauces that were just mentioned to alter the taste. Their porchetta (pork roast) with crackling is slow roasted to perfection, a menu item ingredient on their pizza and pasta menu. They have it on their lunch menu and apparently it's made into a sandwich form, so these guys already know we're definitely coming back!
It's important to note that Sopra Sotto also caters to vegetarians and are able prepare a number of their staple dishes and pizzas to suit their vegetarian guests easily.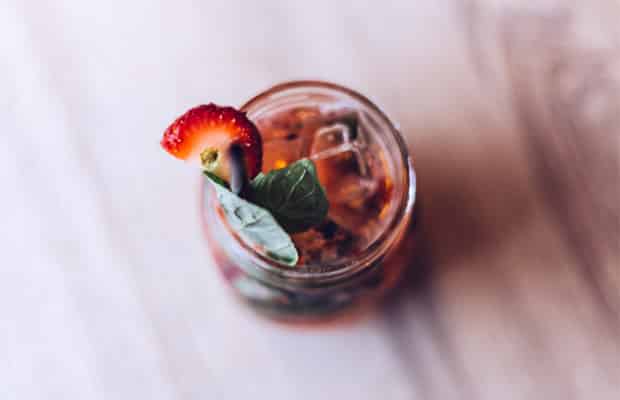 What would an Italian kitchen be without a great selection of wine you ask? Well they have a great selection of Italian and Okanagan wines, as well as sparkling with a delightful offering of their own specialty cocktails. They also host a selection of local and import beers on tap or bottled, and for coffee lovers they brew The Drive Coffee Bar beans which is literally just a block away.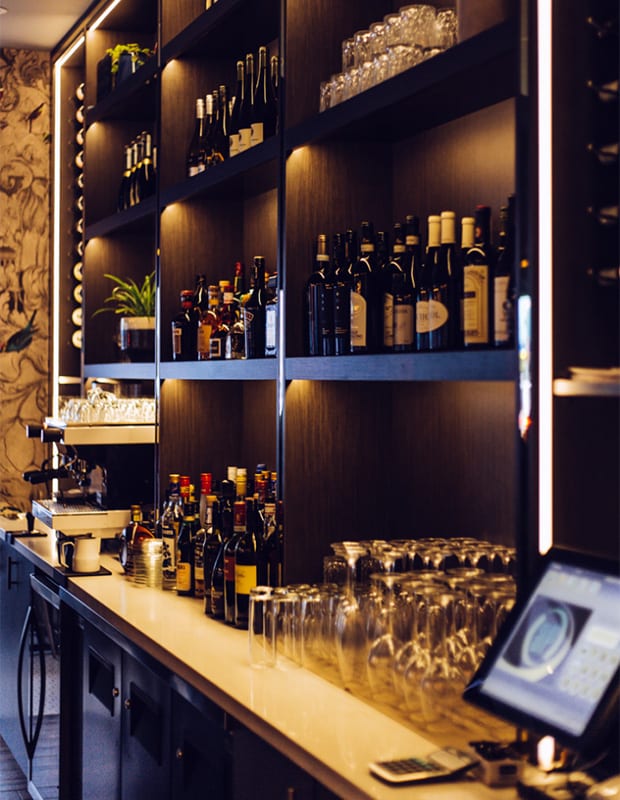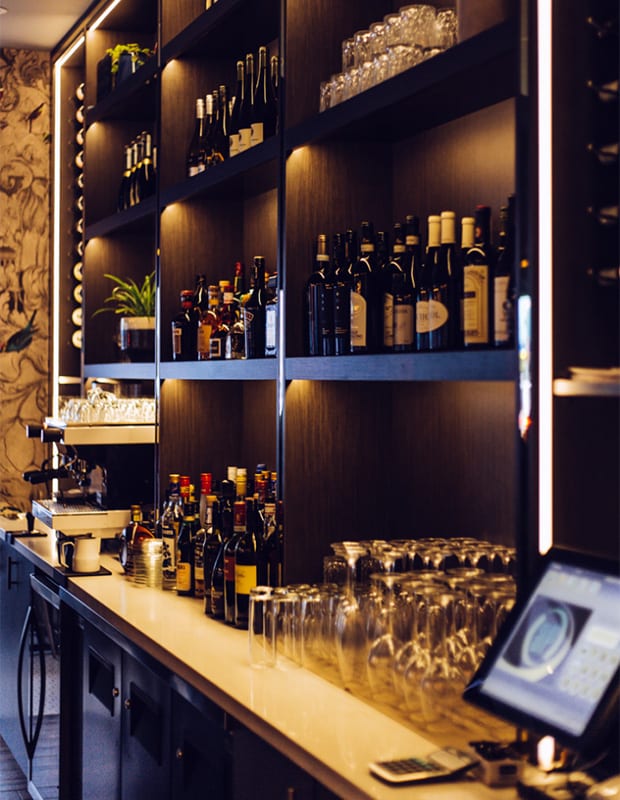 Which now bring us to the desserts. Of course we will have the Tiramisu! And oohyeah, it was divine! There's nothing else to add… Albeit that it is also filled and presented in a chilled glass instead of a cake form, which somehow made it a more enjoyable and delicious treat.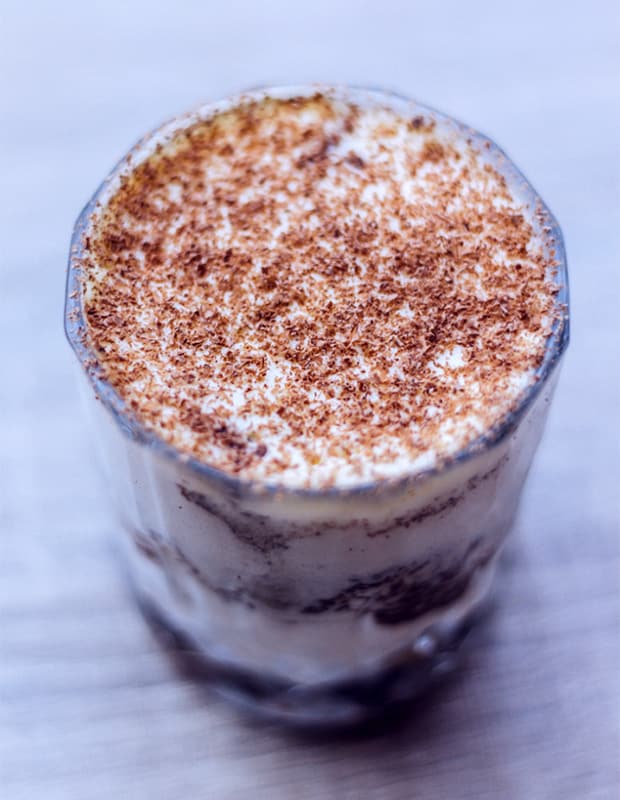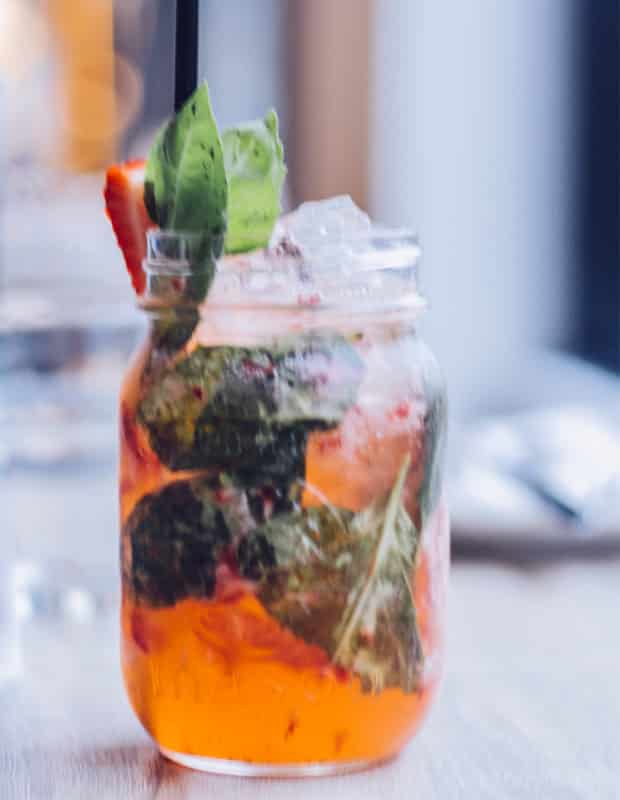 So as we wind down before our exit and sip the last of the yummy Basil Berry cocktail, it's difficult not to admire the wallpaper of colorful birds that grace the walls in the spacious setting. Looking around the hustle and bustle of guests and staff may give you this feeling of déjà vu, a place that once was, that now is, with all the ups and downs that is now the mighty Sopra Sotto.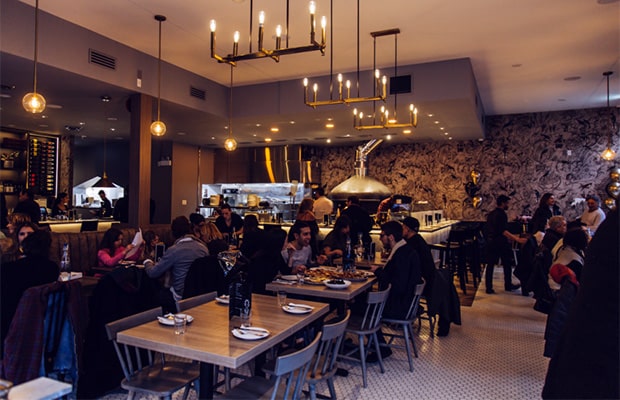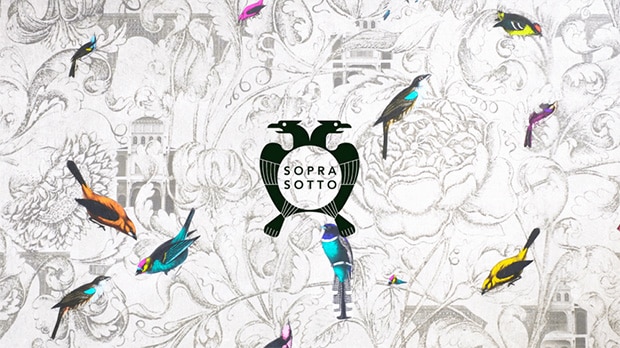 Published May 17, 2018 | Writer Alfonso Arnold